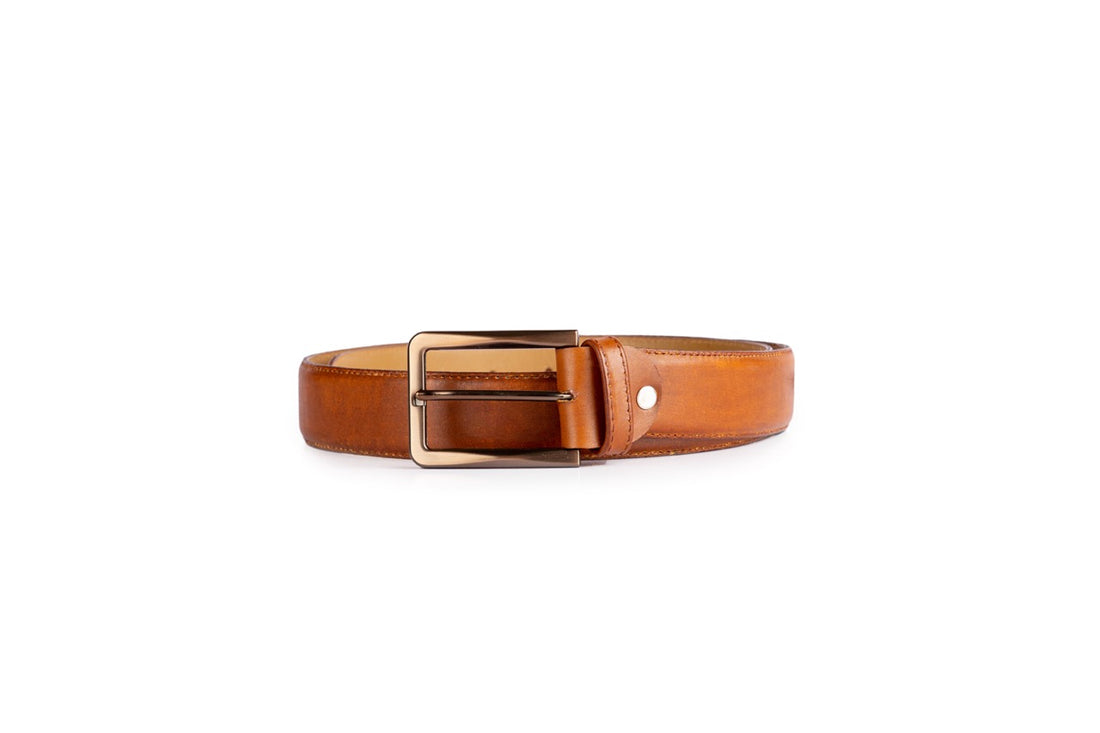 Basic Belt Camel Patina
Rs.7,087.50 PKR
Sale

• Save
Elevate your style with our handcrafted leather belt, matching the hand-dyed patina finish of our luxury shoes. Expertly crafted from genuine leather, our belt exudes quality and sophistication. Complete your high-end look with our premium leather belt, featuring a high-quality buckle.
Free Delivery
Across Pakistan
14 Day Returns
& Exchange
Life time Repairs
& Servicing
Additional Information
The hallmark of our shoes lies in the style and quality. However, what you cannot see is the comfort and luxury felt by all who wear a TSM & Co. shoe. We use a multi-layered sole. Made with the finest vegetable tanned bovine hides, from French and alpine grazed calf's. Not only is it shock absorbent and durable, but it is the number one reason why we are known for sophisticated comfort in our leather shoes.